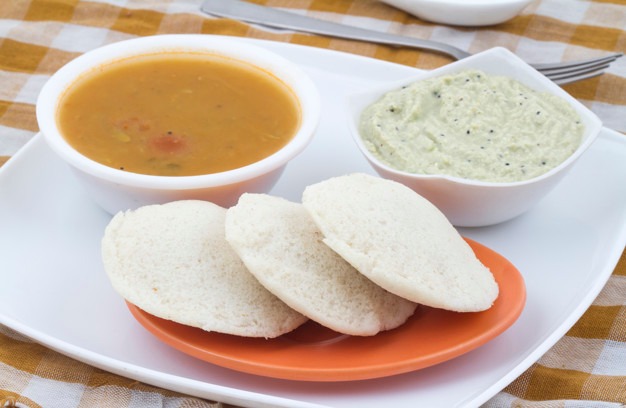 For breakfast in India, we drink tea, coffee or milk.
In northern India, we have rotis, with cooked vegetables or paneer.
With that, we have an omelette and some fruits.
In southern India, we have Idli, made from rice, with sambar dal.
For a quick breakfast, we have a sandwich with fried potatoes and tomato sauce.
Personally, I like southern Indian breakfast.
For breakfast we have:
Coffee
Tea
Milk
Omelette
French Toast
Bananas
Apple
Vegetable sandwich
Spécialités :
North India :
Rotis
Cooked vegetables
Paneer/ cottage cheese
South India :
Idli
Sambar dal ( lentils )
Coconut chutney